GAMA Electronics, Inc. General Terms of Sale
TERMS: Net 30 for qualifying companies
CREDIT: GAMA Electronics, Inc extends open account privileges to all qualified enterprises that meet our requirements. All new accounts desiring credit must submit name of bank and three (3) trade credit references. All accounts must submit a valid resale tax card for the state in which they are located.
CREDIT CARDS ACCEPTED: VISA, MasterCard, and American Express.
FOB: Woodstock, Illinois
FREIGHT POLICY: Freight shortages or damage claims must be made directly to the freight carrier. Our responsibility ends when goods have been consigned to a public carrier. Damage to a shipping carton or a shortage should be noted on the freight bill at time of receipt of freight. A damage or shortage claim should be filed immediately. Concealed damage found when merchandise is unpacked should be reported to the carrier immediately. The shipping carton must be seen by an inspector who will file a claim and give the receiver a signed inspection report.
RETURNS FOR CREDIT: Merchandise may not be returned for credit without authorization. A return authorization number may be obtained through the Customer Service Department at GAMA. Return authorization numbers are good for 30 days. All returned merchandise is subject to inspection prior to any credit being processed. Merchandise should be returned in original cartons if possible.
WARRANTY: GAMA Electronics, Inc. warrants to the customer for a period of one year (unless otherwise indicated) from date of shipment that the goods at the time of shipment will be free from defects of material and workmanship and will be in accordance with specifications which are made a part of the sales contract by reference thereto. GAMA Electronics Inc.'s sole obligation under the foregoing warranties will be limited to either, at GAMA Electronics Inc.'s option, replacing or repairing defective goods or refunding the purchase price for such goods theretofore paid by the customer, and the customer's exclusive remedy for breach of any such warranties will be enforcement of such obligation of GAMA Electronics, Inc. This warranty, however, (a) extends only to, and is intended for the benefit only of customer (original Purchaser), and does not obligate, and shall not be construed to obligate, GAMA Electronics Inc. to any person or organization other than the customer, (b) is effective only when the customer returns such defective part or parts to GAMA Electronics Inc.'s factory, transportation prepaid, immediately upon customer's discovery of the defect in question; (c) is not effective when the part or product in question, is or has been, operated beyond rated capacity, used or applied improperly, or used with parts which are not made or recommended by GAMA Electronics Inc.; and (d) does not render GAMA Electronics, Inc. liable for any claim or claims for damages which may result, directly or indirectly, from any defect in any part or parts manufactured by GAMA Electronics, Inc.; except to replace the part or parts in question.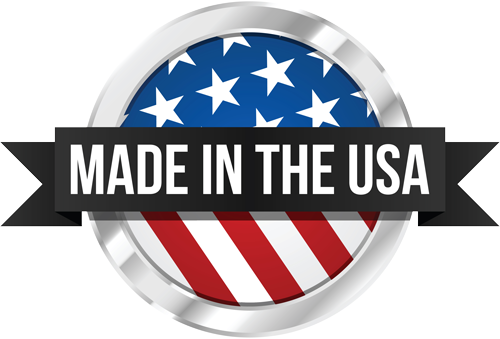 Contact Us
Address: GAMA Electronics, Inc.
P.O. Box 1488
Crystal Lake, IL 60039
Phone: 815.356.9600
Fax: 815.356.9603
Email: gama@gamainc.com